Attention! The following is a
Research project!
Research projects are created in cooperation with our partners and are the basis for possible product developments. If you are interested in a cooperation or in the presented project, please use the contact form at the bottom of the page.

What is it and what does it do?
RespAccept monitors the ventilator acceptability of patients
Effective ventilation depends on the respective settings on the ventilator and the resulting ventilation acceptance by the patient
RespAccept detects and evaluates the acceptability of non-invasive ventilation in ambulatory respiratory therapy.

RespAccept can be used for education, training and assessment of ventilaton acceptance.

The integrated training function graphically displays the rated breaths as well as the progress for the patient.

RespAccept displays parameters for acceptance during operation and generates a summary report.

RespAccept shows the synchronisation between the patient and his ventilator during non-invasive ventilation (NIV ventilation).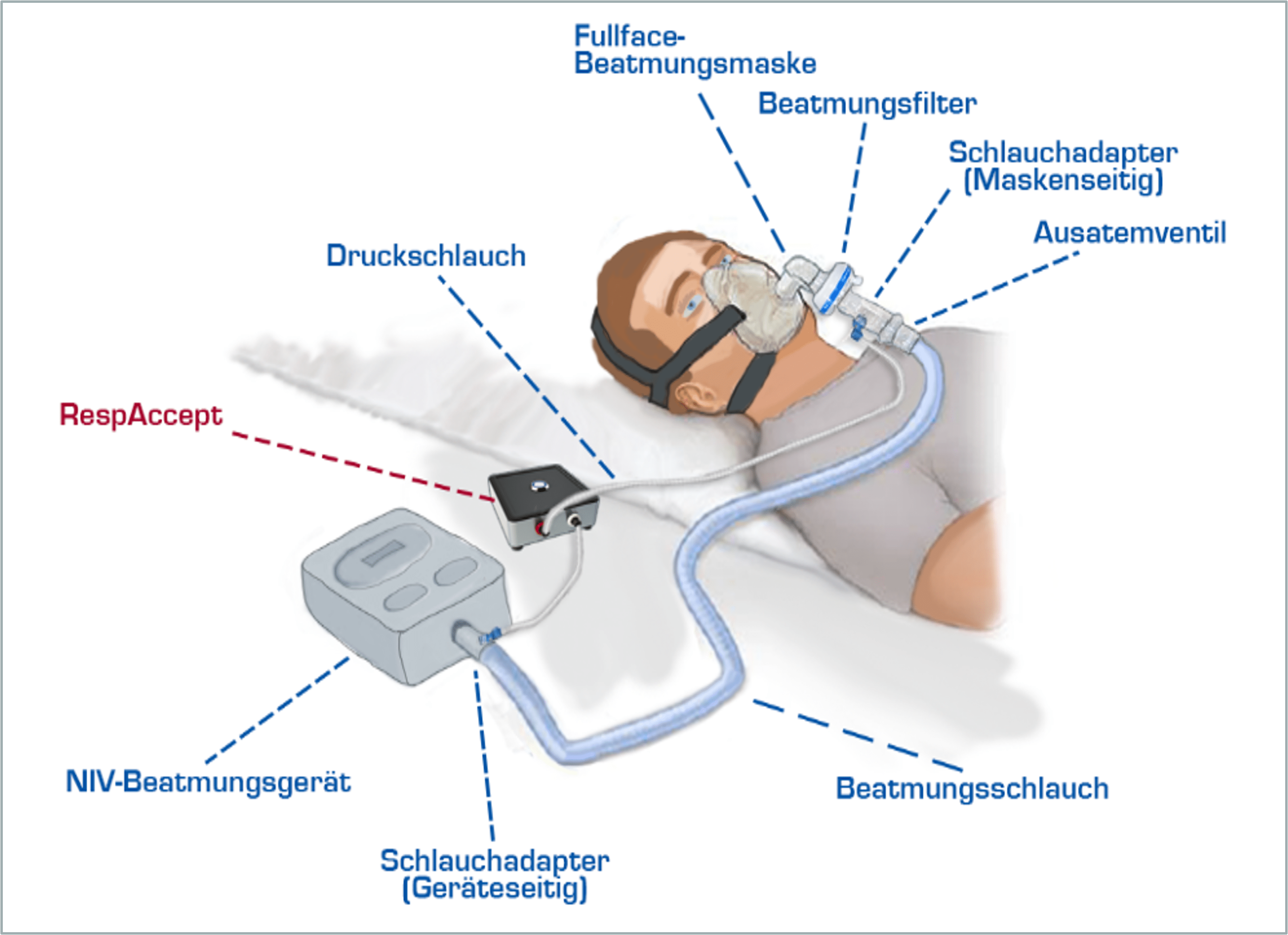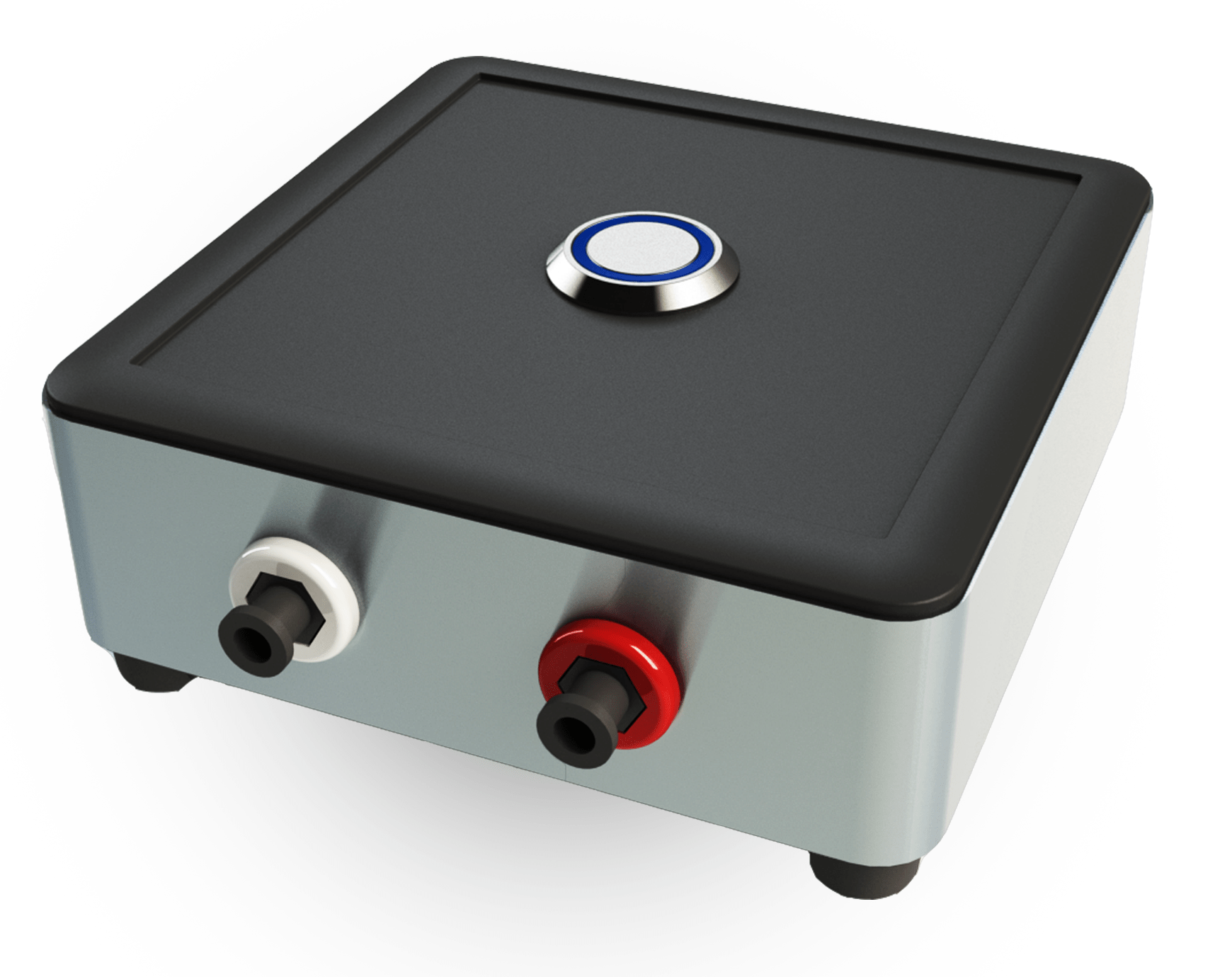 What was the Idea behind it?
"My patients are totally exhausted in the morning, even though they have received respiratory support during the night via a special mask and with the help of a non-invasive ventilator. I can't tell from the patients' faces which ventilation parameters are effective and acceptable for them"....
according to requests from physicians at the pulmonary clinic, which ultimately led to the development of the RespAccept procedure.
The RespAccept procedure can visualize and interactively teach the correct breathing technique for NIV therapy to patients with respiratory diseases. This improves the patient's understanding and acceptance of ventilation therapy. In addition, the evaluation of the report tailored for each patient provides the opportunity to view individual ventilatory acceptance and patient-specific parameters over the long-term (up to 12 hours).
This provides the user with information on the individual course of therapy and the opportunity to optimize synchronization.

And how does this benefit the Patient uand the User?
Improving patient ventilator acceptability

Therapy progression display

Optimal adaptation of home ventilators to the patient

Respiratory therapy training

Summary of the measurement process in a report

Ventilation hours verification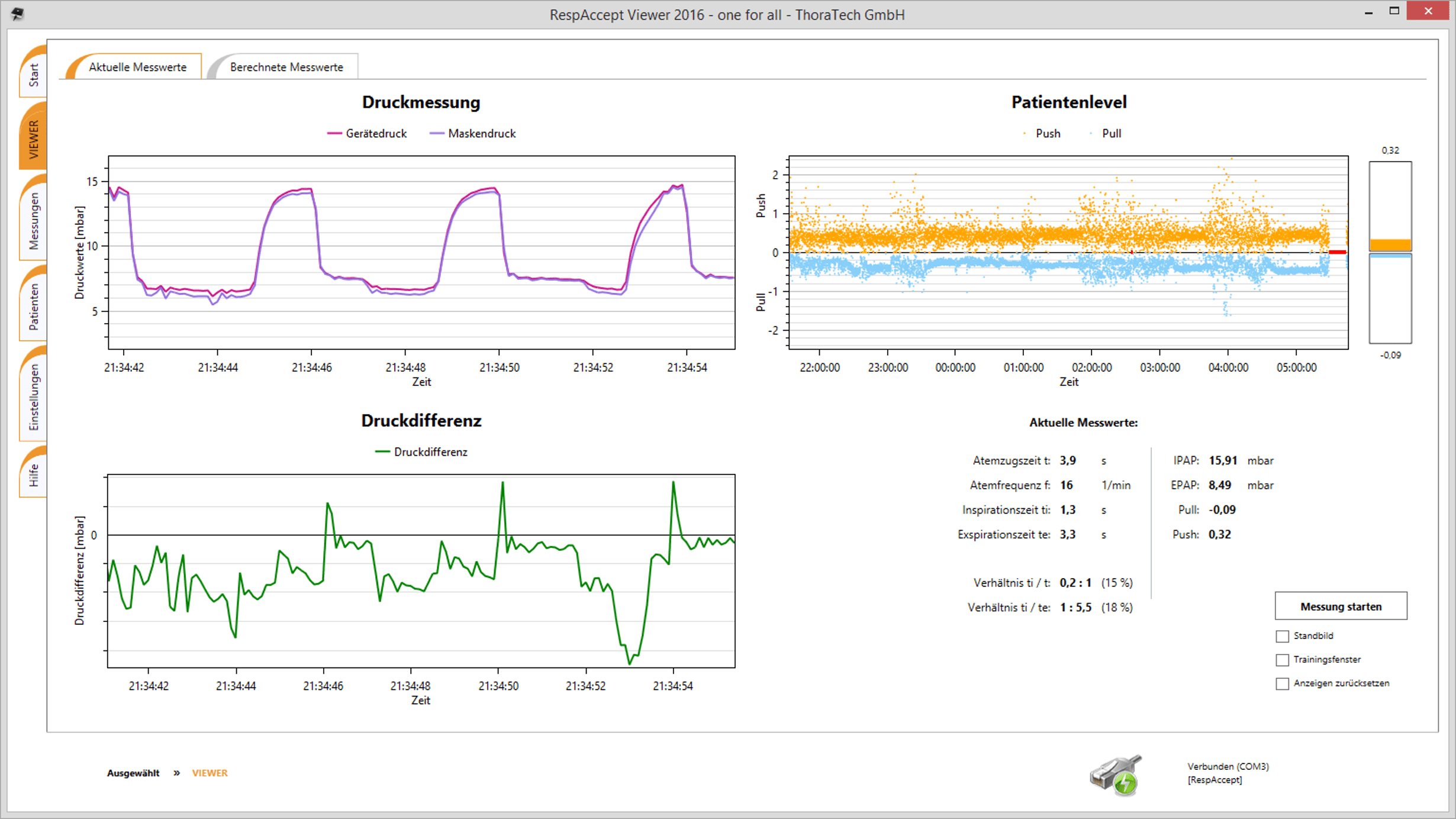 Would you like to learn more or do you have questions about specific projects? Please do not hesitate to contact us!