The Monsoon 4 is a brand new high-frequency jet ventilation unit developed and produced by us to replace its well-tried and tested predecessor, the Monsoon III.

With its modular design, integrated respiratory gas humidification and heating system, optional Double-Jet and ACUDIs variants, near-patient respiratory gas measurement, adaptive respiratory gas climate control, downward-compatible accessories and modern appearance, not only the user's heart beats faster.
Der optionale ACUDIs ermöglicht unter anderem die vollständige Fernsteuerung des Beatmungsgeräts über eine gespiegelte Benutzeroberfläche auf einem modernen 15″ Touch display.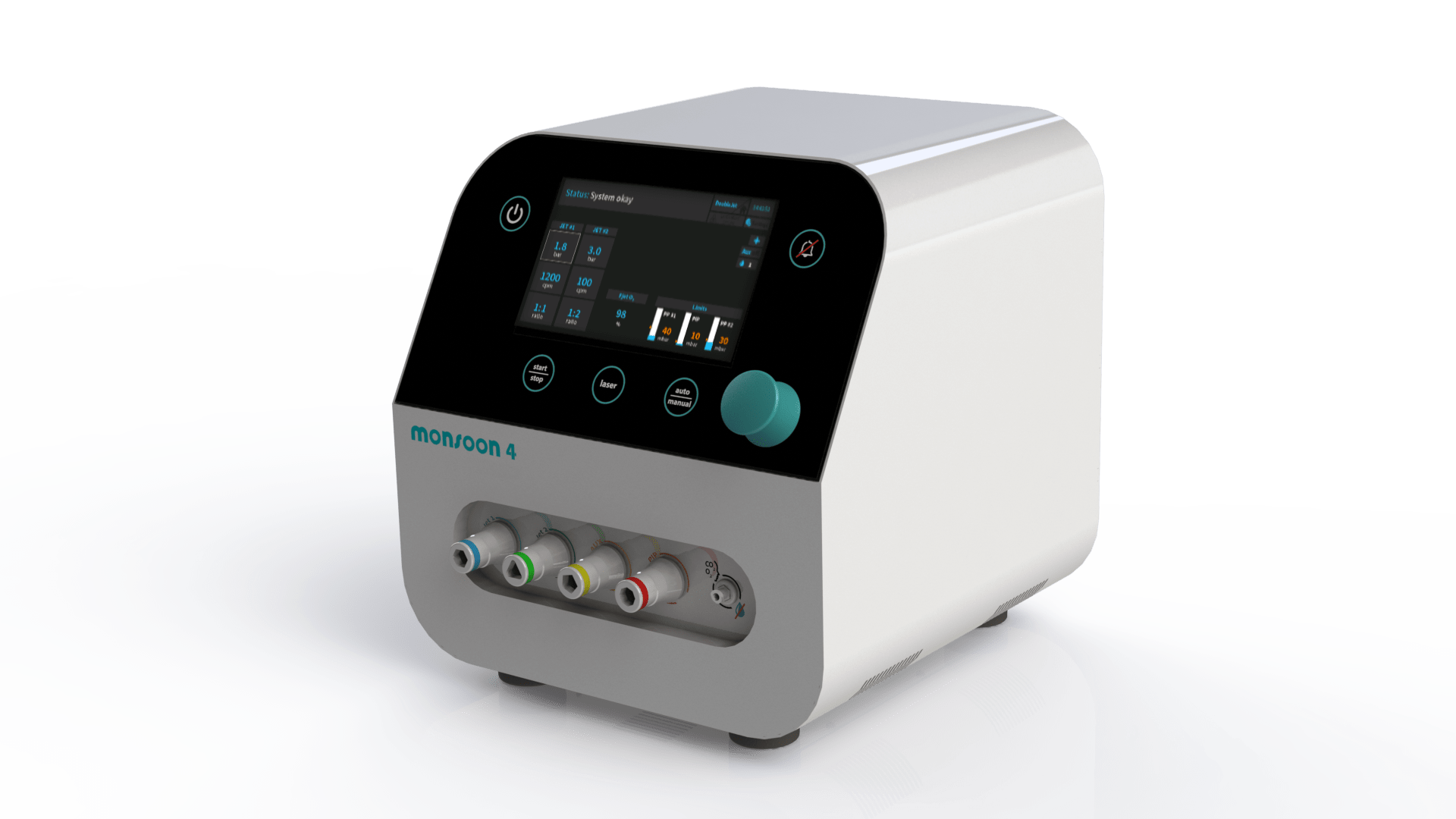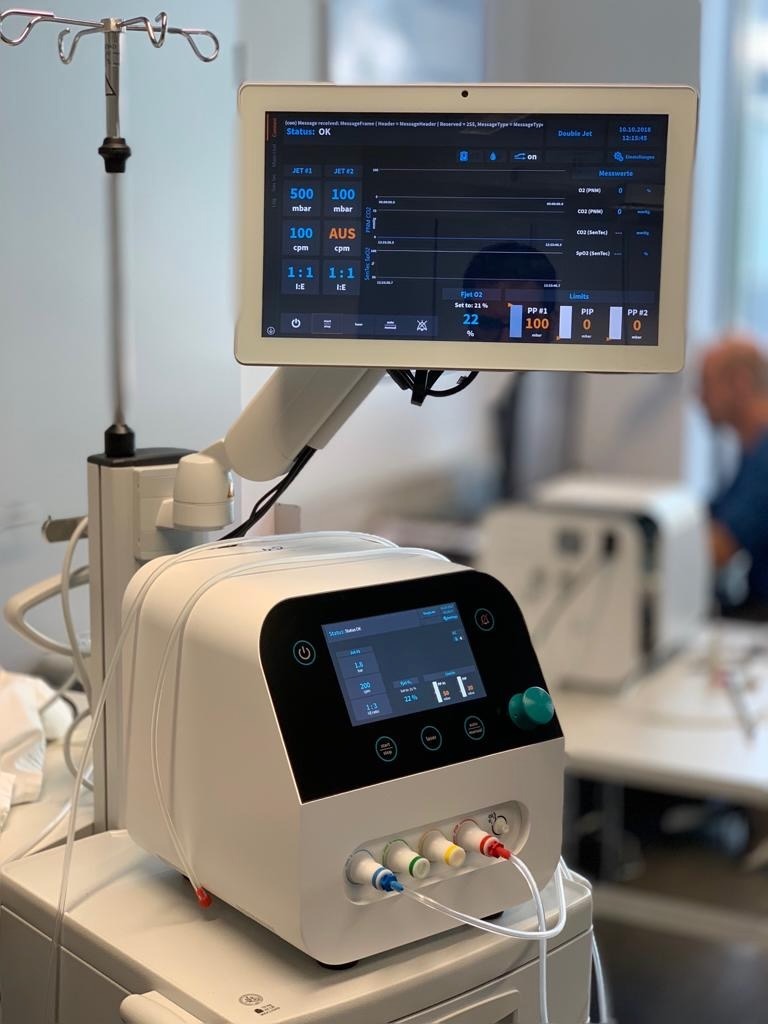 Adjustable ventilation parameters (Pressure, Frequency, I:E, O2 concentration)

Adaptive respiratory gas climatization

Single- or Double-Jet variant

Breathing gas humidification system (adjustable)

Breathing gas heating system

Activatable Manual and Laser Mode

Pause Pressure (PP) Measurement including PP limit monitoring with automatic shutdown

Measurement of peak inspiratory Pressure (PIP) including limit monitoring of PIP with automatic shutdown

Auxiliary gas: a separate mixed gas outlet to enrich the environment with oxygen

Modern user interface with color display, rotary knob, adjustable user profiles, time, etc.

Highly expandable range of functions through optional accessories such as the ACUDIs or the Sentec Digital Monitor

Easy to maintain and update due to modular design

Backward compatible medical accessories
Additional features through the optional ACUDIs
Near patient measurement (PNM) of CO2 and O2 concentrations in the near patient environment.

Connection of the Sentec Digital Monitor for noninvasive and continuous measurement of tcPCO2 and pulse oximetry (SpO2, PR)

Network interface and HL7 / Fire preparation

15.6″ remote touch display with VESA mount

Application recording with Patient Management and export function

Easy to install Software and Firmware updates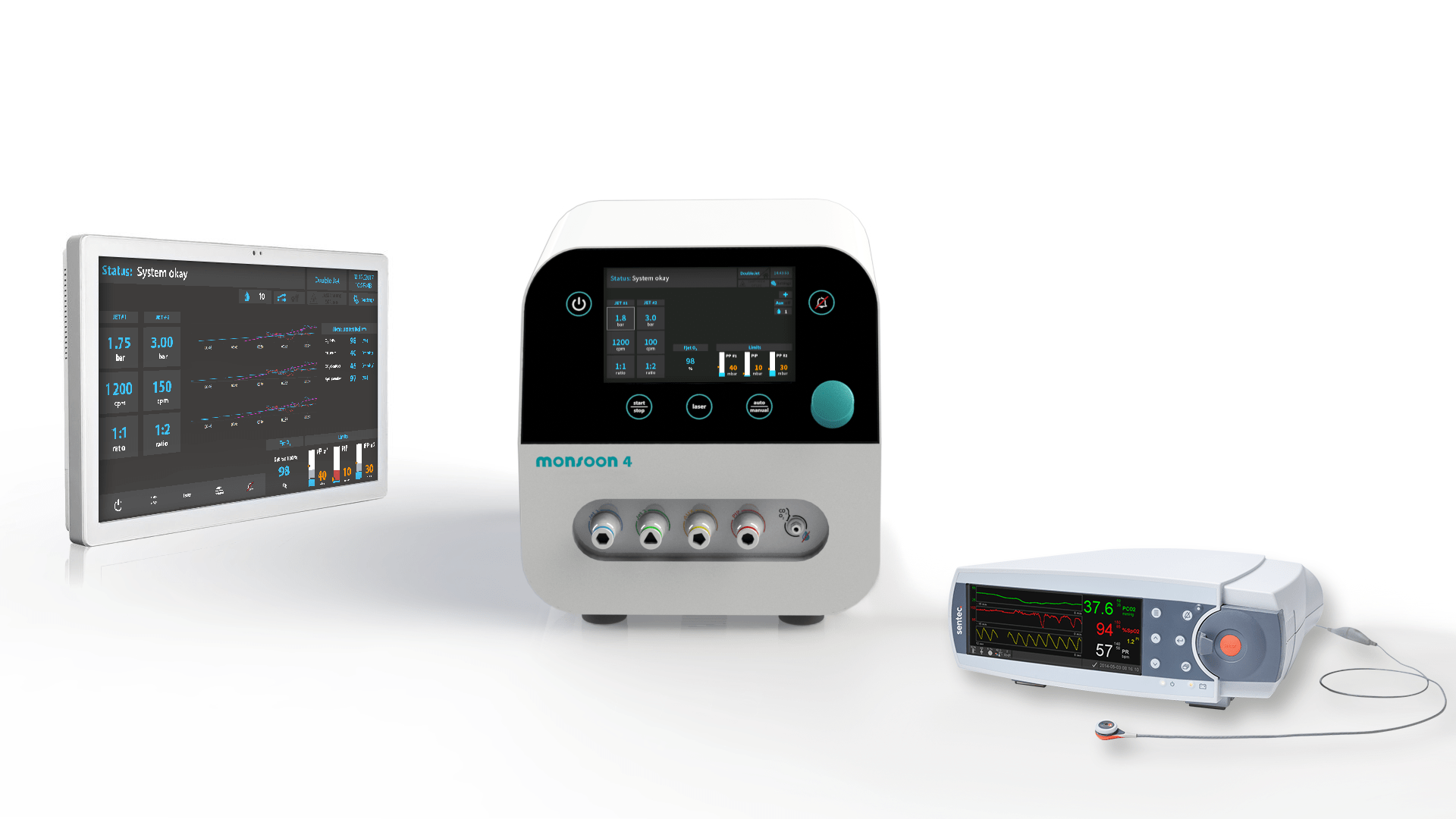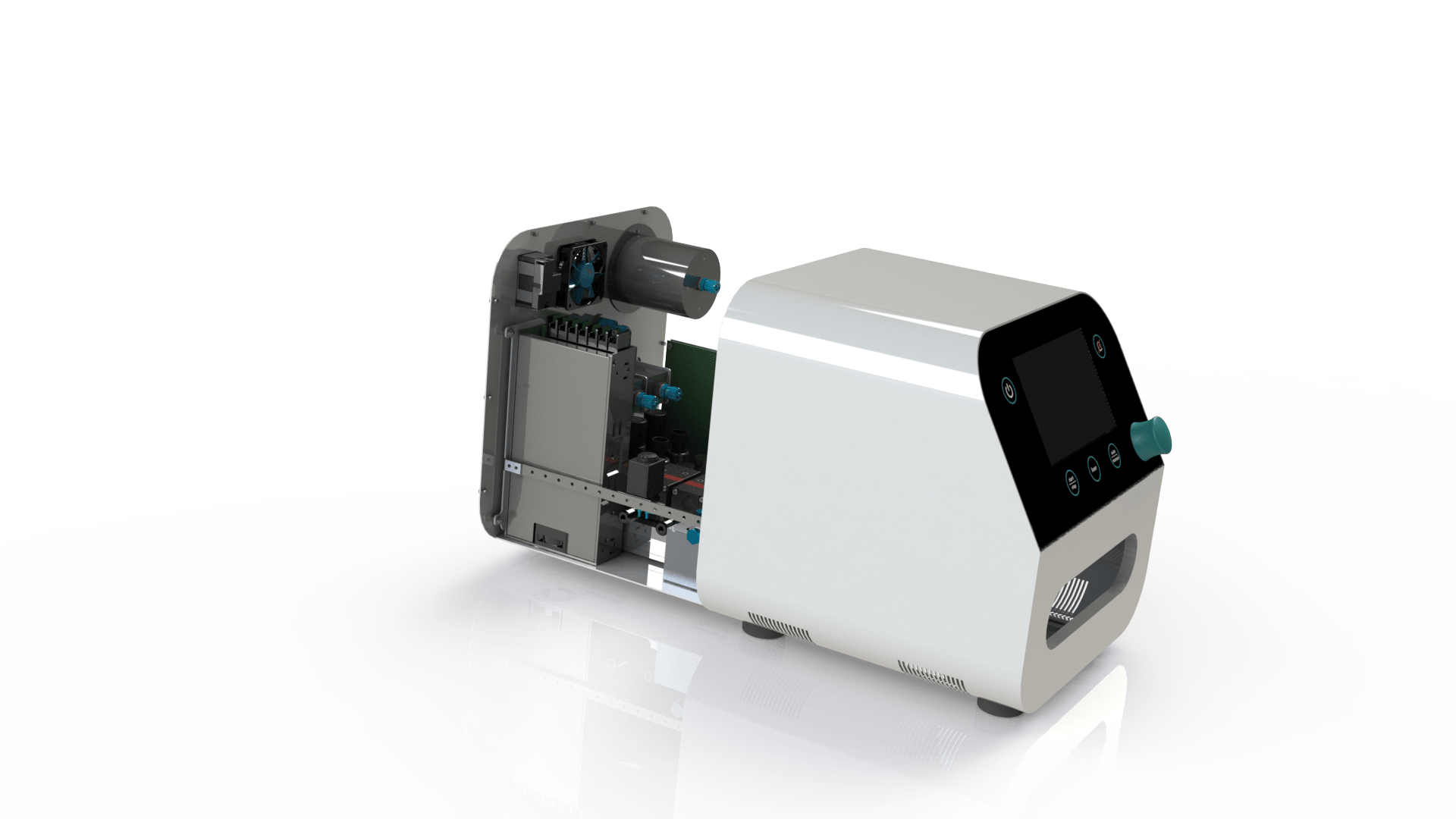 Sales, service and support around the monsoon 4
Do you need spare parts, an annual service, do you have a problem with your equipment or are you interested in purchasing the new fourth generation monsoon?
Thora Tech Medical GmbH takes care of all sales, service and support for your monsoon 4.
Simply fill out the contact form below and we will get back to you as soon as possible.

Would you like to find out more or make use of our service? Please do not hesitate to contact us!