Learning to auscultate has never been so easy!
With the help of the Sound Cube lung and heart sounds can be simulated.
Auscultation of the lungs and heart is still an essential part of every general medical examination. Abnormal findings during auscultation are often the first clue for further diagnostics. Learning auscultation is still one of the most difficult techniques that aspiring physicians must acquire.
With the Sound Cube, a usable and realistic product has been designed that allows the auscultation of various heart and lung sounds with the stethoscope to be learned just like on a real patient.
It is also used to demonstrate the performance of electronic polygraphs with sound sensing.
The Sound Cube can not only play any sounds, it can also be visually customized to your needs.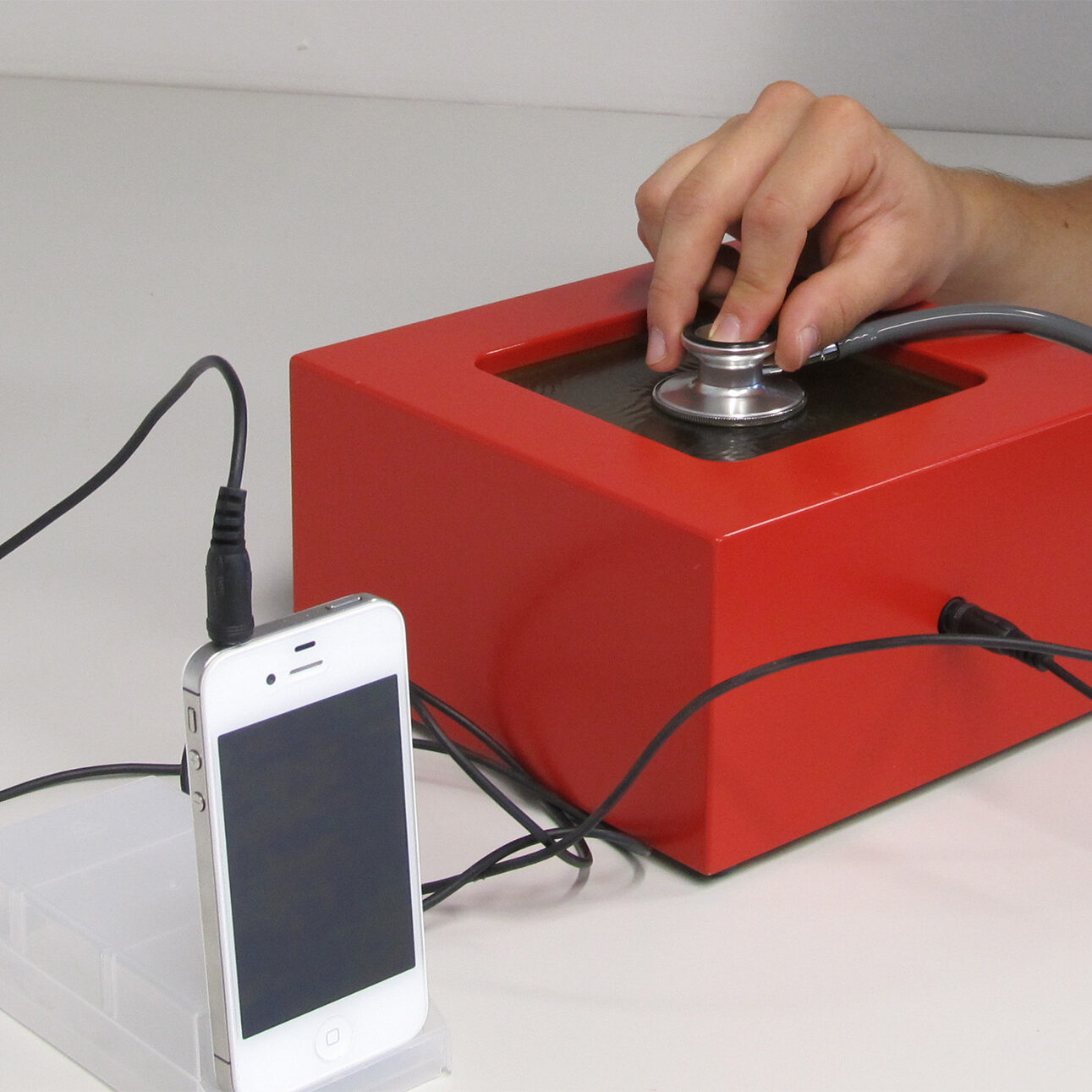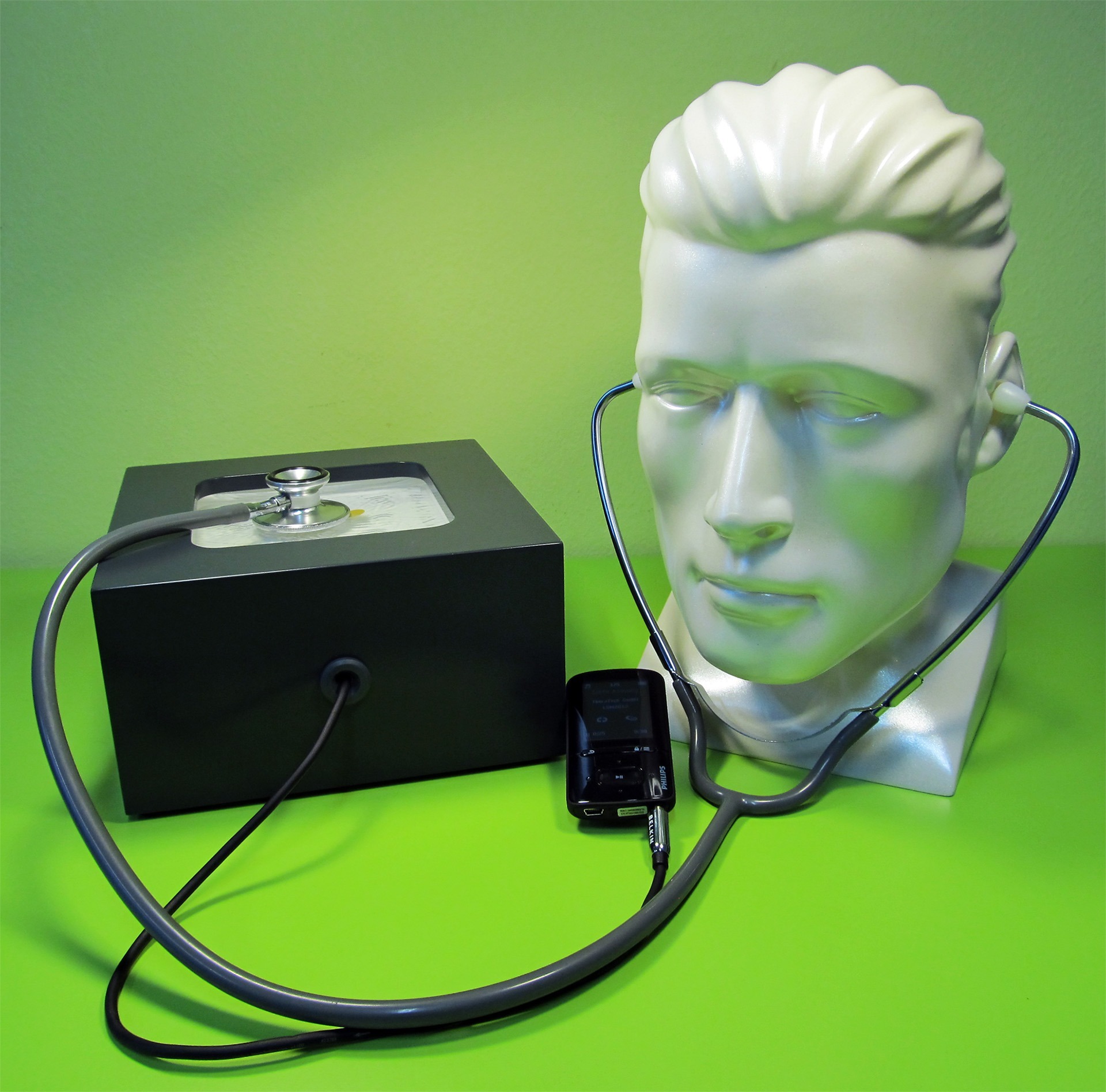 A gel pad with tissue-equivalent features
The device generates both heart and breath sounds and enables their determination. For this purpose, an MP3 player with the corresponding demo files is connected.
There are 30 predefined sounds included, but the system is designed to be open so that custom sounds can be used at any time. This means that the teacher can use other sounds in addition to those included, for example from freely available sound libraries. In this way, particularly interesting sounds can be recorded on the patient with an electronic stethoscope and made available to all students with the help of the auscultation trainer.
Of course, instead of the MP3 player, a PC can also be connected so that all kinds of learning programs can be used.
Thanks to the gel cushion made of a special elastic polymer, the support surface for the stethoscope has tissue-equivalent properties.
For listening to low frequencies, a slight pressure of the stethoscope is sufficient, with higher pressure you auscultate tones with high frequency.
Would you like to find out more or make use of our service? Please do not hesitate to contact us!